Thank you Gummy Bear, Pronto Tools and Intelligent Bytes!
Gummy Bear Tech Recruitment We are keen to meet and discuss with developers about their work, interests and future ambitions. Please contact us if you would like to talk!
Pronto Tools Best in class productivity tools that enable smart and efficient marketing execution for small businesses
Intelligent Bytes Intelligent Bytes is a full-service open-source centric software development company that builds custom web and mobile applications, using cutting-edge technologies.
For more information, check out https://th.pycon.org/en/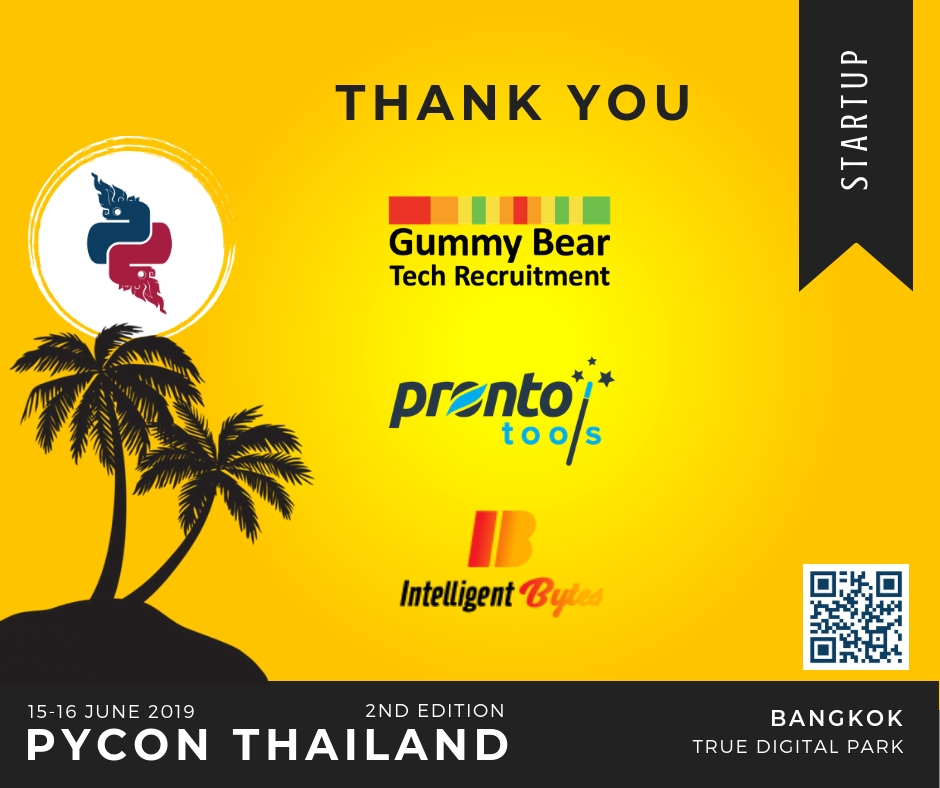 #pyconth2019 #pycon #pycon2019 #python