A BIG Thank you to Guido Van Rossum, the reason why Python exist and Violette Wautier, famous pop singer in Thailand and SE Asia for spreading a word to the world about Pycon Thailand.
Every contribution counts to make our event a success no matter big or small. Our team, our sponsors, our speakers and attendees.
Want to join us for this conference? Check out for info : https://th.pycon.org/en
Ticket are selling fast and running out soon! Get it now at Ticket melon!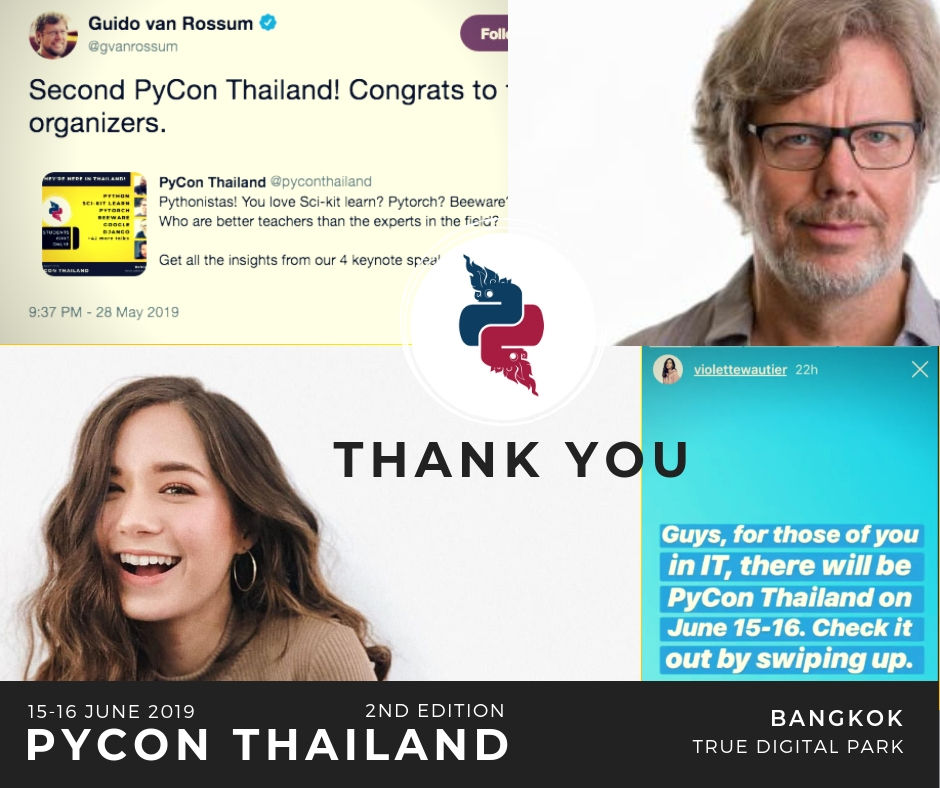 #pyconth2019 #pycon #pycon2019 #python