Pythonistas! You love Sci-kit learn? PyTorch? Beeware? Django? Who are better teachers than the experts in the field?
Get all the insights from our 4 keynote speakers and other top notch speakers! 46 talks and workshops, plus other lighting talks, 3 tracks in 2 days, with party in the evening. Lots of mingling time to interact with sponsors and professionals, chances to get job opportunities and internships too!
PyCon Thailand is a community effort driven by members of the Python Community in Bangkok on a nonprofit basis. Tickets are available at 1,600 baht without tax invoice, 3,000baht with tax invoice and STUDENTS at special rate of only 600baht! Price includes the 2 day conference, lunches, coffee breaks and party.
We also provide financial support to those in need. Schools and teachers who are interested to bring your lessons out of the classrooms are welcome too.
For more information, check out : https://th.pycon.org/en/ Or get your tickets now at https://www.ticketmelon.com/thaiprogrammer/pycon2019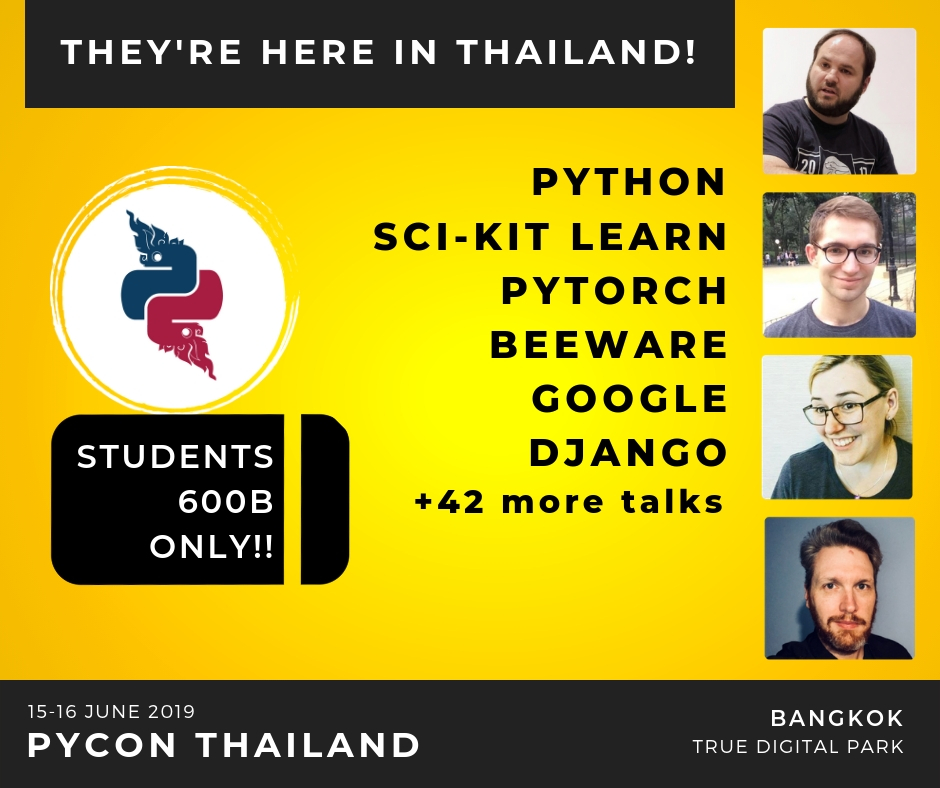 #pyconth2019 #pycon #pycon2019 #python